Solutions

The Ulbios Water solution integrates biosensing and monitoring of the quality of water flowing through a building, resulting in the big data needed to perform an intelligent analysis of water parameters in real time. It is this information which makes possible the development of predictive management for the growth of legionella and the effectiveness of disinfection treatments, as well as its impact on components and networks.
PREDICTIVE MANAGEMENT
OF LEGIONELLA GROWTH AND THE
EFFECTIVENESS OF DISINFECTION TREATMENTS
This new vision correlates the chemical, physical and biological variables of the water to provide information to optimise decision-making from the point of view of security, sustainability and energy efficiency. In addition, it enables a reduction in operating costs and greater sustainability, thanks to the increased service life of the installations.
THE DISRUPTIVE SOLUTION
FOR YOUR WATER SANITATION PLAN
Ulbios Water responds to Royal Decree 487/2022, of 21 June, which establishes the health requirements for the prevention and control of legionellosis, and which incorporates the most up-to-date scientific and technical knowledge and new risk management measures for better control of installations or equipment susceptible to the proliferation and dissemination of Legionella.
In addition, it enables the building's integration into the WATER HEALTH PLAN, which will be mandatory in the tertiary sector from 2024.
EU Directive 2020/2184 on the quality of water intended for human consumption.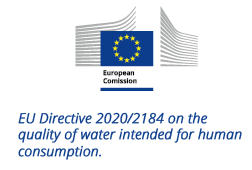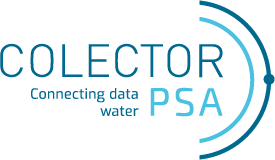 Ulbios Water consists of smart sensors integrated in the water networks (pipes) or tanks, which communicate in real time for intelligent analysis in Ulbios Analytics.
Early detection of bacterial biofilm growth from its initial stages of growth, in combination with the chemical parameters fundamental to water disinfection treatments, includes the possibility of predicting the real needs of the installation.
MEASUREMENT OF 5 PARAMETERS


Proprietary internal radio communication, elimination of wiring.
External GSM/Ethernet/WIFI communication.
Data security in Ulbios Cloud and management on the Ulbios platform.
Visualisation of KPIs/dashboards via QR code or URL address.